Any Questions?
You may have questions before, during, or after your treatments. You can ask the doctor or his assistant at any time if you have a concern or question about your treatment. We will try to alleviate any worries you may have, and if we don't have the answers, we will try to refer you to the appropriate specialist who will have them.

What is Chiropractic Neurology?
What are the benefits of chiropractic?
What can I expect when I come for treatments?
What type of technique does Doctor Roch use?
Will my visits be covered by my insurance?
What payment options are there?



Chiropractic Neurology is a sub-specialty of the Chiropractic profession. Chiropractic Neurologists have additional expertise with respect to the brain and nervous system.
To become a Chiropractic Neurologist, a doctor must complete a further 300 hours of classroom instruction, plus hundreds of additional hours of self-study and clinical work. When this is completed, the doctor must apply to the American Chiropractic Neurology Board (ACNB) for accreditation. The ACNB requires that the doctor complete a two-day written examination as well as a clinical examination in the presence of three board-certified chiropractic neurologists. If successful, the doctor is then permitted to use the acronym DACNB after his or her Doctor of Chiropractic (DC) designation.
Chiropractic Neurologists see patients with brain, spinal cord or nerve problems. The doctor focuses on diagnosis and treatment to the brain and nervous system without drugs or surgery. This is a new and some say revolutionary approach to such complaints.
Patients are treated using a brain-based approach [1] to improve symptoms. Innovative therapies are employed by these specialists to improve the functioning of specific regions of the brain and nervous system. Treatment is focused on physically stimulating specific areas of the brain or nerves using environmental stimulation. This is a radically different approach to the chemical stimulation provided by conventional pharmaceutical drugs.
Treatments are tailored to individual patient needs. Patients usually see a Chiropractic Neurologist more frequently than they would see a medical neurologist, because the therapies don't involve simply taking a pill to alter the brain's chemistry. The work done by Chiropractic Neurologists is intended to actually alter the way the brain works on a permanent basis, rebuilding and strengthening (to the extent possible) parts of the brain that are not functioning properly.
Some examples of the innovative and ever-evolving therapies offered by Chiropractic Neurologists include neuro-muscular rehab, Interactive Metronome exercises, head and eye stimulation exercises, memory guided eye movement stimulation, neuro-cognitive exercises, vestibular (balance) stimulation, sound therapy, smell therapy, touch therapy, at-home exercises, diet and lifestyle coaching, and of course chiropractic adjustments.
Because the goal of the Chiropractic Neurologist is to help the patient actually change the way their brain is working, not all of the work is done in the doctor's office. For many patients, the road to recovery will involve a tremendous amount of 'homework' – that is, exercises performed at home on a frequent (sometimes daily or even hourly) basis. These exercises are carefully designed by the doctor and customized for each patient, practiced in the clinic then followed up at home. Patient compliance with the home exercise regimen is an essential component of treatment. It is hard work in some cases, and patients (or their parents) must be prepared to follow through with what is asked of them if they wish to see results.
Dr. Roch has a busy Neurology practice, and a growing list of patients who are waiting to be seen. He requires and expects all patients to fully commit to their treatment in order to remain in his practice.

The goal of Dr. Roch is to increase neural plasticity [2]. The exercises he provides will be unusual and you are not likely to have tried them with other doctors or therapists. Dr. Roch's exercises are specifically designed to help work on balance, co-ordination, cognition, head, neck, and eye movements, and neuro-muscular function.



[1] Therapy that works to strengthen the neural networks in the brain to make transmission of information between areas of the brain faster and more accurate, resulting in improved function.
[2] Ability of the brain and nervous system to change structurally and functionally as a result of input from the environment).
Top of Page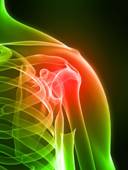 Chiropractic provides a drug-free alternative to treating the source of your pain. This option promotes health rather than just treating pain, and helps to maintain a healthy balance in all aspects of your body's functioning.
Your spine supports your body, allows movement, and protects your spinal cord, which is the core of your nervous system. When the body is misaligned this causes pain by putting pressure on joints, muscles, and nerves. Correcting this misalignment provides pain relief.

While many patients seek relief of pain for back, neck, and shoulder pain, chiropractic can also help relieve or resolve joint, posture, and muscle problems.

Top of Page


Before beginning treatment, if he thinks it is necessary, Dr. Dan will refer you to a specialist for additional examinations (for x-rays, CT scans, or MRIs, for example) to ensure his treatments will be successful rather than harmful or unnecessary.
In addition to chiropractic manipulation treatments, he may also recommend a series of exercises or vitamins, that may over time enable you to reduce the use of any pain relievers that are harmful to your overall well-being.
If you have vestibular or neurological problems, he may use visual or sensory tests or treatment to stimulate parts of your neurological system.
He will consult with you and review all aspects of treatment, and he welcomes questions as well as discussion about any concerns you may have, at any time during your visits. Your input and questions about how you are feeling are an important part of your treatment.
He uses a gentle approach to chiropractic, utilizing techniques such as activator, diversified, toggle, gonstead, and Thompson drop. With these techniques, Doctor Dan has been highly successful in treating patients with chronic conditions.
Activator is the chiropractic approach and the name of the instrument. The instrument looks like a small syringe, with a spring that applies a minimal amount of force. The doctor gently pushes the activator spring to deliver contact to a specific area.


A Diversified manipulation consists of a short, fast, but gentle force applied to specific joints to instill motion, to stretch surrounding muscles, and to stimulate the nervous system. Research studies prove this to be an efficient and safe method to restore proper movement and alignment of the spine and joints.
The Toggle adjustment uses very little force, and is a quick movement. It is used for both young and older patients.
The Gonstead technique nudges the vertebrae back into place rather than using a sharp twisting motion. It can provide long-lasting and sometimes permanent relief.
The Thompson Technique is another gentle approach that is based on the law of inertia and utilizes a "drop piece" in the chiropractic couch to help adjust joints that are out of alignment. The chiropractor applies a gentle push to activate the drop piece.

A portion of your visit is covered through Manitoba Health if you have a valid Manitoba Health card.
We offer direct billing (where we bill the insurers directly on your behalf) for the following insurers:

Manitoba Public Insurance
RCMP and Department of Veteran Affairs
Workers Compensation

Manitoba Blue Cross
Great West Life
Greenshield
The remainder that you have to pay for your chiropractic visits for the above insurers will depend on the amount of coverage you have purchased or that is provided by your company.

At this time, for all other insurers, you must submit statements (provided by our office) to your insurance company, or you can claim the costs on your income tax.


You can pay by cash or cheque, at the time of service, or you can request a monthly payment plan of a specific amount each month (only if Doctor Roch has suggested a critical care plan for your treatments).
We request that you give 24 hours notice if you are unable to keep your appointment, as we have a waiting list of patients who need care. Otherwise, you may be charged for missed appointments.