Our Services

When you arrive at our office, we will welcome you for your initial visit, and ask you to complete a brief questionnaire. We recognize that you may be in pain when you arrive, and will try to make your visit as comfortable as possible. If you're too distracted to complete your paperwork, we will help you!
What process does Dr. Dan use to assess what treatment is required?
Dr. Roch is specially trained to assess your problems, to find the source of your pain or health concern, to determine the best action plan to treat your problems, and to provide advice on improving your overall health.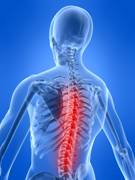 Detailed History – Dr. Dan will review your questionnaire at the beginning of your appointment, and ask you detailed questions to gather information about you.
Consultation – He will review your health history with you and help you make connections between this information and your current health issue – you may be surprised at some of the ways your past directly impacts your current health situation! This information also helps Dr. Dan tailor your treatment to your individual needs.
Examination – Dr. Dan will perform physical, orthopedic, neurologic, and chiropractic tests to determine the cause(s) of your difficulties.
Referral – If necessary, he will refer you for x-rays or MRI/CT scan images to pinpoint the location of any spinal problems, neurological interferences, or pathology that would assist in making your chiropractic care more precise. He may also refer you to your general practitioner if blood or other tests are indicated.
Correlation – Doctor Roch will study your examination findings before he begins any care, and will review the findings with you. You will then receive specific care and recommendations for your health care.
Treatment – Depending on the problem, Dr. Dan may suggest a combination of recommended exercises, oxygen therapy, nutritional advice, or vitamin therapy, as well as chiropractic manipulation. Neurological problems may also require specialized plans to improve areas damaged by misalignment. Dr. Dan will also give you recommendations to help you take charge of your health and minimize future problems.
Doctor Roch treats the following conditions:
Carpal Tunnel Injuries (repetitive-stress injury)
Chronic back/shoulder and neck pain or injury
Chronic regional pain syndrome
Concussion
Headaches: tension; migraine; stress


Knee and Foot Problems (may require custom-made Orthotics)
Osteoporosis and degenerative disc and joint problems
Sports and recreational injuries
Whiplash

Most people are not aware that some chiropractors have a specialized expertise that enables them to treat neurological problems. Doctor Roch is one of only a handful of chiropractic neurologists in Canada. He treats the following neurological disorders:
Developmental Disorders
Headaches (migraine, cluster, tension)
Head Injury or Stroke
Movement/Balance Disorders

Nerve Injury
Pain Syndrome
Spinal Cord Injury
Vertigo

See Neurological Disorders for more information about treatment.
See Children and Chiropractic for treatment of children's disorders and chiropractic problems.